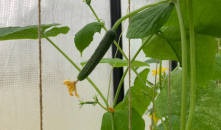 Greenhouse heating, Lithuania
Fresh greens and vegetables at any time of the year from your own garden is the dream of any summer resident, which can be realized with the help of a small greenhouse on the site. At current energy prices, heating a greenhouse in winter, even a small one, with the help of gas, water, solid fuel or convector heating becomes unprofitable.
The TEPLOV company sells infrared heaters of its own production in Ukraine, the Baltic countries and Europe. An order from Lithuania regarding the heating of a greenhouse with an area of 12 m2 and a height of 2.3 m was successfully implemented.
Considering that the greenhouse is used in the cold season (autumn, winter, spring), two ceiling infrared heaters of the TeploV B1350 model and a temperature regulator were installed. This is one of the best-selling models that allows you to heat the desired area without taking up too much space, thanks to the ceiling mount. With additional equipment with swivel mounts, a wall installation is also possible, which allows you to adjust the heating angle to 45 degrees relative to the floor surface.
To reduce heat loss in the winter, the polycarbonate greenhouse is additionally covered with a film, which further increased the heating efficiency.
The benefits of infrared heating in agriculture
Heating of greenhouse and livestock farms by traditional methods is becoming unprofitable today. A modern alternative is infrared individual heating, which has already proven cost-effectiveness and efficiency of use.
The advantages over other types of heating are obvious:
high efficiency (95%);
infrared heaters do not dry the air, which is very important when growing plants;
the customer can install the heaters independently for several hours;
IR rays are absolutely safe for living organisms;
high level of fire safety;
lack of noise;
Ease of controls.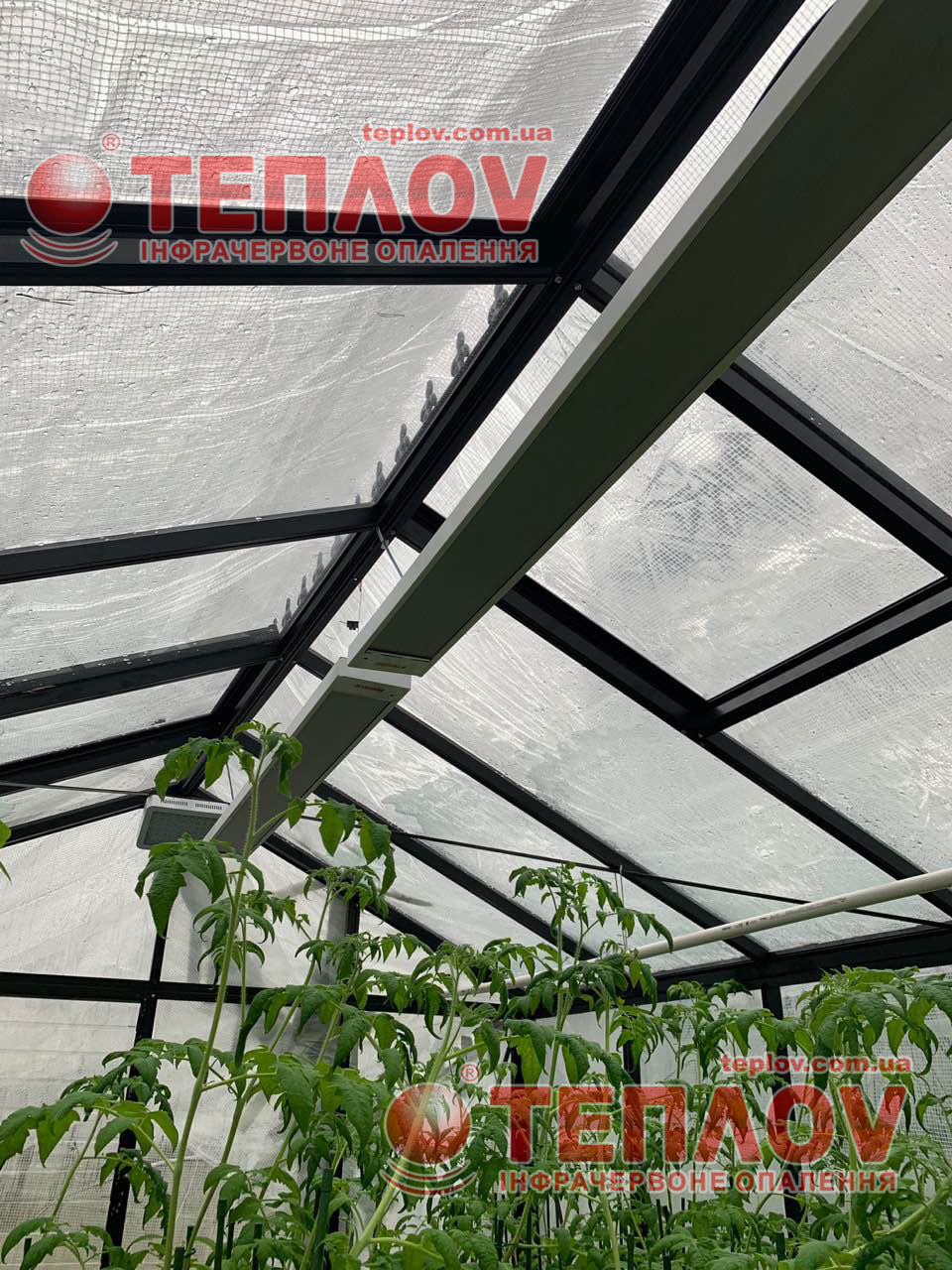 Heaters TeploV increase productivity
A comfortable microclimate created thanks to infrared heating has a beneficial effect on the development of plants and animals. As studies have shown, an increase in productivity is 30-40%, while reducing energy consumption by 40-70%.
A customer from Lithuania got the desired result by deciding to buy ceiling heaters in the TEPLOV company. The home greenhouse provides the family with crops all year round. Infrared heaters can also be used for other rooms, private houses and cottages, as the main or additional heating.
You can get advice, make a heat calculation and make a purchase on the website of our company or by contacting managers by phone +380 57 7558551. The future lies in modern and economical types of autonomous heating, such as infrared heaters ТМ "TEPLOV".