Infrared electric heaters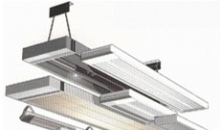 The benefits of infrared electric heaters
Once upon a time, the appearance of a simple and familiar lamp turned upside down the perception of people's lives. It was called the "second sun", which can now be turned on and off at will at any time of the day. Now the lighting has reached such possibilities (garlands, all kinds of illumination) that with bulbs you will not surprise anyone. However, in our time, discoveries are made no worse and infrared heating is proof of this. A fairly new type of heating for our country has long been popular in the West, where it is also called the "second sun" and is very deserved. In infrared electric heaters, the second ability of the sun is embodied - the warming of all living and non-living on Earth. A huge number of vital processes of flora and fauna need the heat that the sun's rays carry. Electric infrared heaters work on the same principle as the sun warms the Earth. After starting the IR heating system in any room, all surfaces that are capable of absorbing heat much better than air will immediately warm up. And a person in such a room will be able to enjoy the soft, pleasant warmth that will be absorbed by his skin.
Infrared heating - a source of natural heat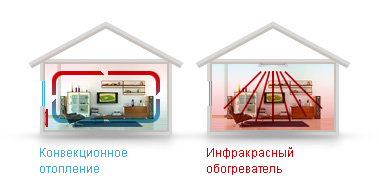 The infrared heating method is effective by heating directly the working area where the person is. Unlike convective heating systems, infrared heat does not rise in the upper part of the room, which can significantly save on heating costs.
IR heaters allow you to feel comfortable, even if the actual air temperature in the room was not your norm before and is lower than that felt. Thus, simply lowering the temperature by 1 degree will save 5% of energy..
Optimal location of the infrared heating system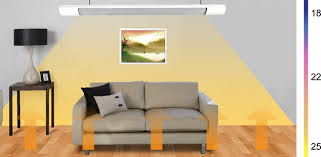 There is also a lot of advantages that you get when buying infrared equipment at a very reasonable price. Installation of infrared heaters is simple and does not require additional designs or expensive fixtures. Each heater can be mounted on the ceiling above the work area or above the rest area, as well as above the window to reduce heat loss or in any other place.
The advantage of such a heating system is that it can be an excellent addition to the main one or completely replace it. Thus, you get a safe and efficient heating system to replace old, bulky batteries, of which only one name is left.
Infrared Electric Heaters Safety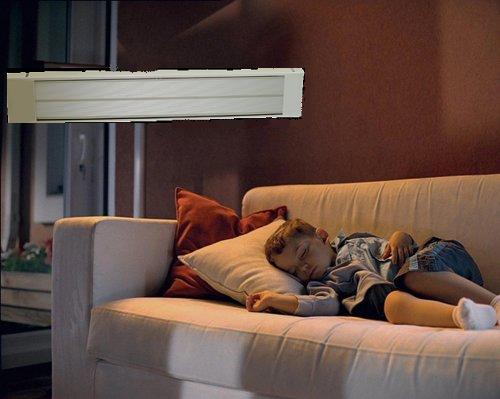 Infrared electric heaters Teplov absolutely safe and has no adverse effects on life and human and animal health. Made from environmentally friendly materials, infrared panels fit perfectly into any interior and do not enter into chemical interaction with synthetic substances.
You can obtain all permits, certificates of compliance with Ukrainian and European quality standards from the manufacturer Ukrprom or from our regional representatives at any time.
An increased level of protection is provided by a special temperature regulator that controls the thermal mode of each heater and turns it off in case of overheating or reaching a preset temperature.
Possibility of spot, local heating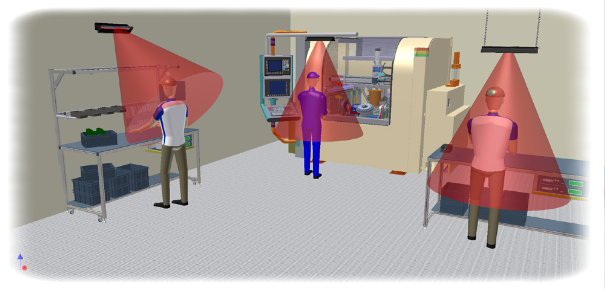 With electric infrared heaters, you can say goodbye to drafts and temperature extremes in rooms. Only this heating method can really heat the zone for which it was installed.
The simplest example of local heating is the installation of an infrared heater above the workplace at home or in an organization, in production, in the workshop. There is nothing easier than fixing this equipment to the ceiling and enjoying soft heat all the time, thus compensating for heat loss and preventing the flow of cold air that could harm your health..
Possibilities of using IR heaters
Both auxiliary and main heating can be used.
Easy installation and dismantling in the event of a change of room
Direct heating of all surfaces used by humans
Silent operation of heaters
Do not "burn" oxygen and do not raise dust
It is easy to heat open and half-open areas (verandas, terraces, summer areas)
Easy to set up and adjust temperature
No special knowledge required for installation and use
Reliable infrared heating control system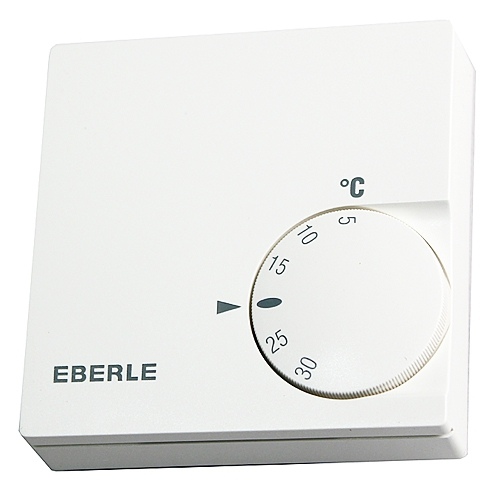 Each infrared heating system is equipped with a special thermostat, which allows you to configure various operating modes (day, night) and set the desired temperature. In matters of economy, they are also indispensable, because they help to avoid excessive use of electricity and save 30% of resources.
You can contact our experts for advice and order, who will help you choose a unique and irreplaceable heating system for your home, office or any other room. We work all over Ukraine.