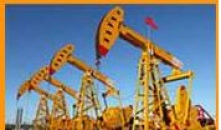 Heating production "Ukr-Land", Kharkov
The specialists of the Ukrprom company know firsthand how difficult it is to perform heating of production rooms in which there is absolutely no heating system and it is necessary to equip everything from scratch. That is why we improved our skills in calculating and planning the placement of infrared equipment, made the installation process even faster and more affordable so that you would not have to spend a lot of time and effort installing a heating system. Despite the individual characteristics of each room, we have a number of proven algorithms for installing and starting IR heating systems that allow you to achieve the maximum possible effect using long-wave infrared heaters. For example, for heating Ukr-lanl production in the city of Kharkov, we used twenty Teplov P2000 heaters, which were installed at a certain angle, so that the infrared rays were aimed specifically at the working area. In order to separate the cold air from the intensely heated zone, we installed brackets on which the heaters are mounted directly under the windows, which allowed us to reduce the heat output outside the premises, the total area of ​​which was 283 square meters. m. with a wall height of 8 m. Thanks to calculations, we have established that for heating such a territory there will be enough thermal power equal to 40 kW, which was provided by the heaters we selected.
Heating production is a rather troublesome process, since any inaccuracy will lead to the failure of the entire system, which means that it will take time and money to find and fix the problem, possibly even dismantling the equipment and so on. In order to avoid such problems, we are pleased to help install an infrared heating system and independently carry out its debugging and startup, as well as instruction on the use and control of infrared heating.