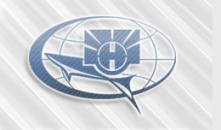 Heating of a production building, Nikolaev
The city of Nikolaev has long been recognized as one of the industrial centers of Ukraine. A number of industrial enterprises operate there, thanks to which the development and provision of a large number of sectors of the Ukrainian economy takes place. By installing the heating of the production hall at one of these large enterprises, our company has once again proved that infrared long-wave heaters are excellent for both autonomous heating of apartments and industrial bases of completely different directions.
First of all, it is worth noting that the effect of infrared rays is more effective with a large ceiling height, which is relevant for industrial premises, since the coverage area increases, and the heating intensity is not lost. A very important and informative point is that infrared rays absolutely do not interfere with any functioning of the production, since they are installed above the premises, do not need constant monitoring by humans and are not distracting by noise. Knowing the dangers of most industrial processes in which people are involved, we installed a heating system that absolutely does not affect human health and does not exacerbate the complexity of its operation with noise and dry air..
Thus, our heating in Nikolaev at the enterprise GP NPKG "Zorya-Mashproekt" will serve as a high-quality and safe supplement during the labor activity of a person in production, because infrared long-wave heaters are undoubtedly designed for your comfort and safety.