IR heating warehouse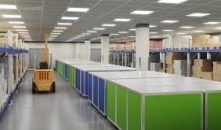 IR heating warehouse
The issue and solution of heating the warehouse is not a simple task, which you should never put into the background. By its type of premises, a warehouse is a place where various valuables can be stored..
In these areas, the necessary condition is the creation of different temperature parameters depending on the type of stored goods. When heating the warehouse, both physical and chemical components of this issue should be taken into account. IR heating of the warehouse easily solves the task, regardless of the height of the room itself and temperature requirements.
At the moment, the most reliable and functional way of heating the warehouse is to install electric ceiling infrared heaters.
By type of IR heaters for heating the warehouse, they can be either electric or water. If you have access to more or less cheap hot water, installing IR water panels allows you to kill two birds with one stone. During the heating season, they will heat your warehouse, in the warm season, they will cool.
The company Ukrprom is engaged in the production, implementation, installation and commissioning of electric infrared ceiling panels.
The advantages of heating a warehouse with IR panels are as follows:
Flexible control of the required room temperature
Creation of different temperature zones on the same area
Efficient heat distribution and generation without additional media
The most effective heating system for rooms with a height of 3 meters
Modular system - efficient heating system even if several elements break down
Consider the heating warehouse in more detail on the example.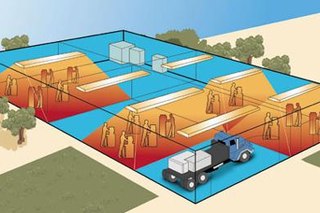 Based on the above figure, it becomes clear that with idle or insufficient loading of the warehouse area, the power of the infrared heating system can be reduced, excluding some areas. In the same way, we can create different temperature zones in one warehouse for storing goods with different temperature requirements.
For a more efficient implementation of warehouse heating with IR panels, the heating system should be divided into modules, the adjustment of which is carried out by a separate thermostat. Depending on the area of ​​the warehouse, such a breakdown is designed according to the wishes of the customer.
Of course, the use of infrared heating for warehouses has its own limitations. Our heaters cannot be installed in warehouses with fuels and lubricants and flammable materials. Premises with fire safety categories A and B are closed to our panels. At such facilities only air heating systems are allowed to be installed. Also in these rooms you need to think about the ventilation system.
An integrated approach to solving a problem is always the most effective and optimal. Together with our infrared heating, in order to reduce energy consumption during the heating period, we recommend the installation of "thermal curtains" and improve the thermal insulation of your warehouse. These measures significantly reduce both the power of infrared heating systems and operating costs.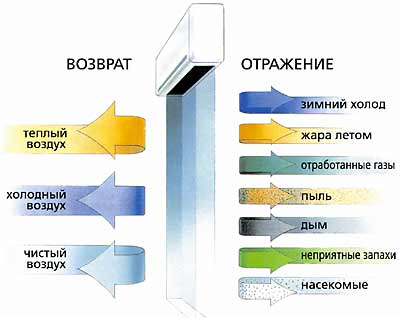 Depending on your premises, you can familiarize yourself with other types of infrared heating of industrial premises.