Utility enterprise "Cherkassy regional cinema" is heated by the economical infrared panels Teplov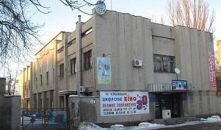 Heating of a cinema
In every town, cinema is one of the most popular places. Each film or cartoon has its own audience which means that during one day both little babies and elder people may visit the cinema. Ceiling heating of the cinema is an important question since every visitor wants to feel comfortable and enjoy the atmosphere of the movie. Also, it is worth mentioning that cinemas often become a place of the date or even the first date for many couples, therefore, they do not want to sit in the coats that will hide their beautiful clothes. Properly equipped heating of the cinema can solve all these problems, it will let people relax and enjoy the time with their friends or beloved and cold will not ruin this cozy atmosphere.
All the advantages of the use of cost-effective infrared heating of the cinema as one of the most advanced modern heating methods are proven by the example of the heating of the cinema in Cherkassy city. In that cinema, we have established infrared heaters Teplov, the quantity and capacity of which have been chosen according to specific parameters of the cinema hall. Thus, after installing and running the system, we have received a well-coordinated system that is easy to control in a very short time, which is very important. This proves the advantages of infrared heaters, such as:
- the process of installation and dismantling goes really fast;
- to install the infrared system you do not have to make the enterprise/company stop its work;
- there is no need for the major or cosmetic repairs.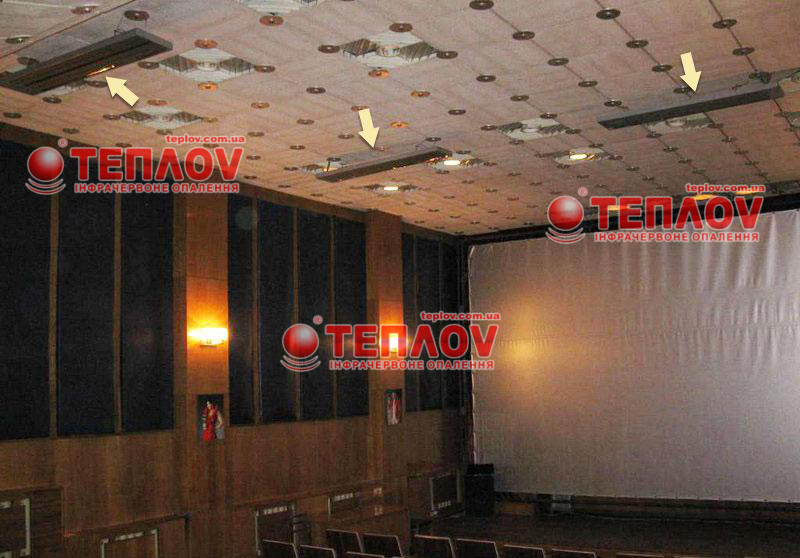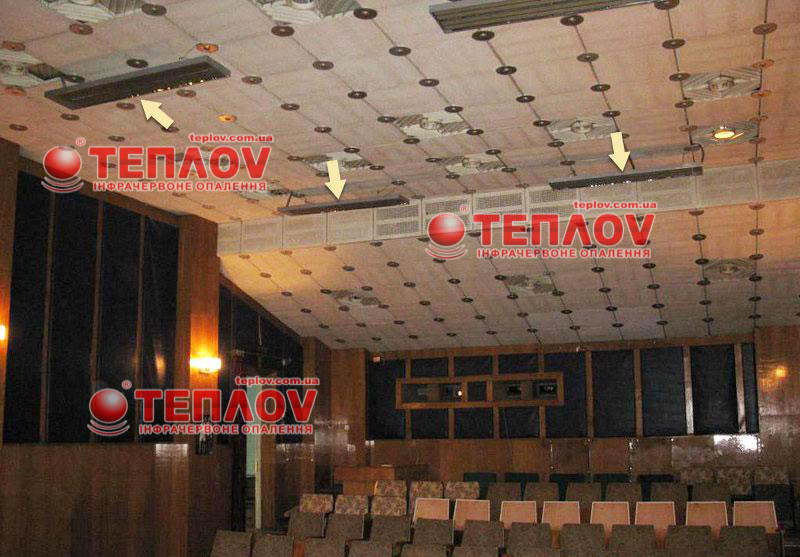 The next advantages of this method of heating are provided by the nature of the infrared rays. They do not heat the air, like most other heating systems, but they penetrate directly into every object that is in the room. Which means that we get quick and effective heating of the theater seats what is the most important for the visitors of the cinema. There are a few more advantages of the infrared rays:
- soft and natural heating of the cinema;
- no "dry air" effect;
- no noise or light disturbances;
- it lets to save up to 45% expenses on heating.