Dubov V.A.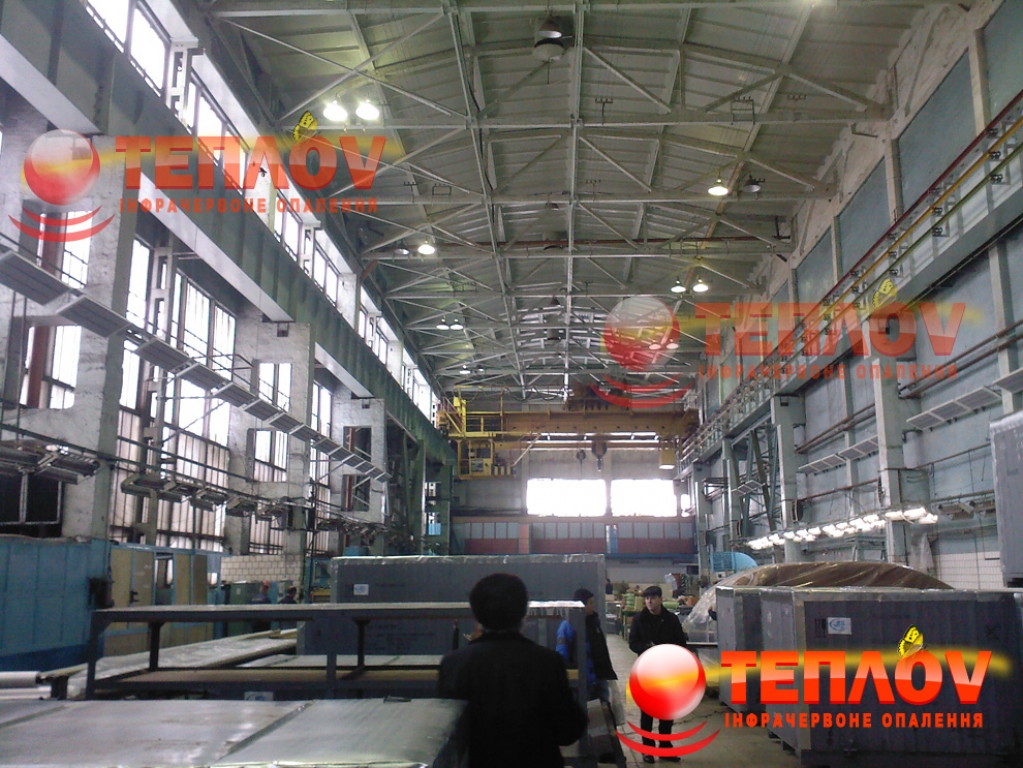 Together with our partner representative, TeploV received an order to re-equip the 4th building of the 105th workshop, which consisted in the introduction of radiant infrared heating in this industrial building.
The total area of the workshop is 2300 m2, the height of the room is 15 m. Not a single convective heating system, regardless of which fuel will run on it, can show a good economy in terms of costs. This is especially true for local heating, which is becoming impossible at all. To prove the advantage of infrared heating for heating this workshop was not difficul.
At the first stage, we had to heat part of the required area. A local zone of 840 m2 with the same height of 15m was allocated. To heat the selected zone, 35 industrial infrared long-wave heaters Teplov P4000 were required, the total power of which was 140 kW.
Installation of heaters was carried out on the walls, on brackets, with the removal of heaters about one meter and rotation at the required angle to the heated area.
You can find the result of the work done and feedback below.