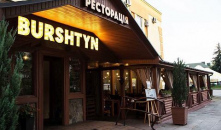 Restaurant "Burshtin", Rivne
The restaurant visitor will not be able to appreciate the efforts of the cook if he is cold and not comfortable. Comfortable indoor air temperature is one of the main points of the marketing plan.
The management of the Restaurant "Burshtin" decided to use infrared heaters for heating the restaurant. This is a modern type of autonomous heating, in its efficiency and productivity, superior to all others. No special permissions are required to install it. Installation is carried out within a few days, without damaging existing repairs and finishes.
At this facility, ceiling heaters were installed in a black case with a black plate, which stylishly fit into the design of the restaurant. The customer, having no other sources of heat, was able to independently regulate the temperature in the room, and if necessary, turn off the heating completely or maintain its operation in the specified mode.
Recent Developments
In the restaurant in Rivne, infrared heaters of the TeploV Black Edition BE1350 model were installed. This is one of the latest developments of the company. The unique black coating allowed to increase the efficiency of the heater up to 20%.
The power of the ceiling model is 1300 watts. One heater is enough to heat 15 m2 in rooms with ceiling heights of up to 3.5 meters. Thanks to the installed temperature controllers and absolute safety, this model is recommended for primary or secondary heating in:
residential premises, including country houses
cafes, restaurants, shopping and entertainment centers
children's and educational institutions
any public places with a ceiling height of not more than 3.5 m.
Heating of the restaurant by TeploV heaters allowed to increase the influx of customers, which positively affected the profit and popularity of the establishment. A warm room combined with a warm welcome - gave an excellent result.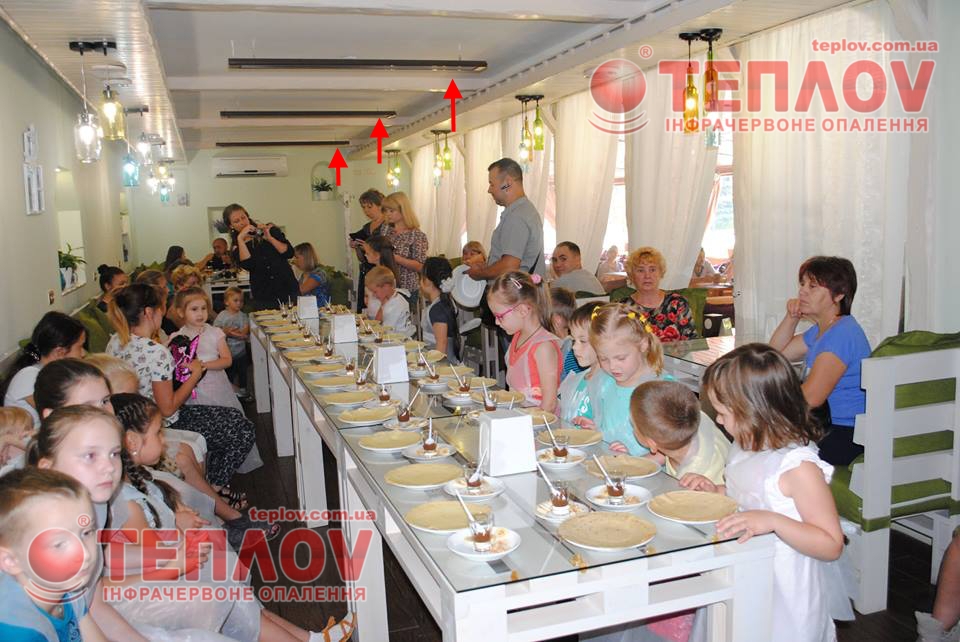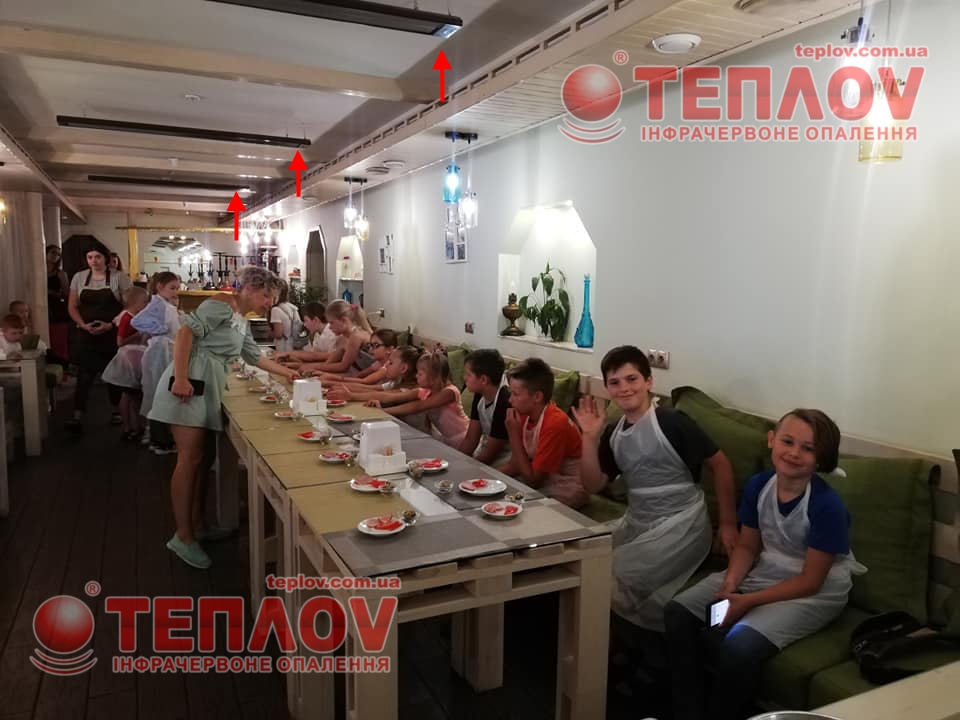 Quality assurance
More than 15 years of experience of the TEPLOV company, is the guarantor of high quality products. We offer to buy an infrared heater with a warranty period of operation - 10 years. The ratio of quality - efficiency - price, allowed us to become leaders in sales not only in the Ukrainian market, but also in European countries.
You can get advice, make a purchase and delivery online on our site teplov.com.ua or by contacting managers by phone +380 57 7558551. If necessary, we provide installation services or recommend reliable partners.
Turning to the TEPLOV company, you do not just buy a heater, but gain comfort, coziness and prosperity of your business.