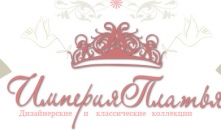 Heating of the wedding salon, Mariupol
Successful heating provision of any premises throughout Ukraine is our strong point and our prerogative. This time the right choice was made by the owners of the Empire of Dresses wedding dresses salon in the city of Mariupol. Such a store is a fairy tale for any girl who is in anticipation of one of the most joyful events in life - her wedding. Preparation for this day lasts months, because you need to think through everything to the smallest detail, from the design of the rings to ordering a wedding escort. The choice of a beautiful, solemn dream dress is an essential element of the whole process of organizing a wedding for many girls, so it is very important that the bride and those who help her in the salon feel as comfortable and relaxed as possible during fitting, because a very important choice depends on it.
The Empire Dresses shop decided to take care of its customers and installed Teplov B1350 infrared heaters, which without a doubt can help the future wife and her advisers not be distracted during the cold test, which can interfere with making the right and thoughtful choice. The result of such a hasty and uncomfortable choice can even be a spoiled wedding along with a wedding photo shoot. IR heating Teplov fills the store with warmth and comfort, and a temperature regulator fixed at a convenient height allows you to achieve the desired degrees and control the temperature day and night. Such heaters are absolutely fireproof, do not emit any chemical products of combustion, smell and do not create noise.