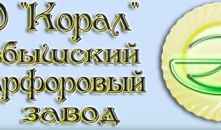 Local heating of the workshop, Rivne
Everyone who has encountered heating problems knows that this is a very important issue, requiring quite a lot of effort and time. Convective heating systems of any premises often become outdated, since they are laid down even during the construction of the building, which leads to breakdowns, the deposition of various minerals, if the source of heating is water and subsequent clogging of pipes and poor heating. Often, also, in high-rise buildings, such heating systems impede the heating of the first floors, or rather, the heat simply does not reach there. In large rooms, especially with high ceilings, all the warm air, which is designed to keep people warm in their work area, goes to the ceiling, thereby creating discomfort and the need for more intensive operation of the heating system, which in turn leads to even greater energy costs.
These problems and a number of others can be eliminated by installing infrared heating in any room for various purposes. For example, local heating of the workshop, which we recently carried out with the help of IR heaters of long-wave action Teplov P3000. Using infrared long-wave heaters, it is possible to easily heat the necessary areas in the workroom with a clear directivity of heat, which will not be dissipated and leave through the cracks as quickly as when heated by other systems. Such an effect is ensured by direct exposure to devices, technical machines, tools, and to people themselves. Rays freely penetrate into any surface, and into a person even up to a level of 4 cm in depth. This does not harm at all, but on the contrary even contributes to better blood circulation and long-term preservation of heat. Local heating of the workshop in the city of Rivne will clearly demonstrate the ability of infrared heating to cope with any tasks with maximum savings and convenience for users, because in addition you can install thermostats.