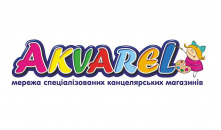 Infrared heaters, whether ceiling or wall mounted, have a very wide range of applications. Starting from the domestic segment, apartments, houses, villas, with a ceiling height of up to 3 meters and ending with industrial enterprises with 20-meter ceilings.
Today we want to introduce you to the network of stationery stores "Aquarelle", for the heating of which we used ceiling heaters П2000 Series Black Edition.
Among the advantages of this type of heaters are the following factors.:
Installing on the ceiling allows you to save a useful floor space, which is very important for objects like shops, supermarkets and more.
Ceiling heaters are more efficient than their wall counterparts..
Only ceiling installation allows to heat large rooms as evenly as possible..
Ceiling heaters are as efficient as possible in rooms with a ceiling height above 3 meters, which is not the case with wall-mounted heaters..
Needless to say, the task was completed in full, and you can see the result of the work on the following photos.