Autonomous heating of a flat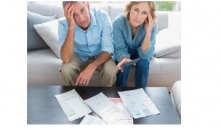 Economical autonomous and additional heating of apartment by electricity.
Autonomous heating of premises has become a convenient and popular way to heat apartments and private houses long time ago. There are many nuances that you need to know in order to install autonomous heating properly and make it function in the proper way. First of all, it concerns gas heating since currently it is the most popular one. However, the installation of the heating leads to a number of problems that have to be solved. First of all, this is the permission to disconnect from the city's central heating system and the certificates from the municipal cervices.
If you live in an apartment, you will need a written agreement from the residents of a house to disconnect from the central heating system. This procedure takes a lot of time, but, as experts note, it is worth it, because, due to the installation of autonomous heating, the power consumption reduces, heating becomes more efficient and qualitative at a lower consumption of resources. For the gas system you will need to purchase of a two-circuit boiler and maybe replace the pipes.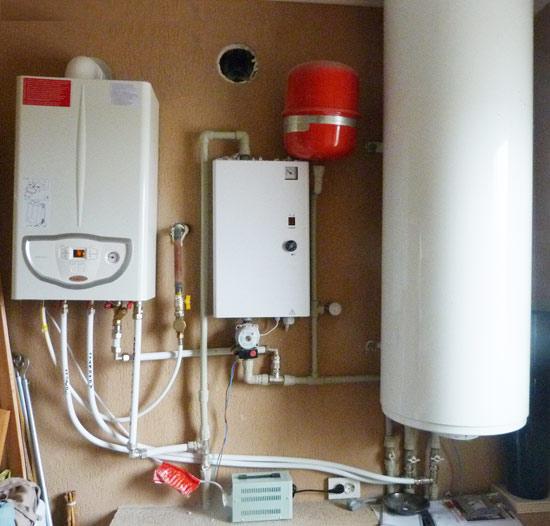 Electrical autonomous heating of a flat
Today, there is an even more comfortable and convenient way for autonomous heating of flats - radiant heating. It is provided by the installation of infrared heaters of various types.
They are divided according to the energy source into gas, electric or water heaters, and also into short-, medium- and long-temperature heat radiators. The most favorable for use are electric infrared heaters.
However, no matter what type of infrared heating you choose, it is safe to say that there is a sufficient number of advantages, which makes the autonomous heating system of apartments with the help of IR radiation easy to use, comfortable and environmentally friendly. First, you will not need any means of heating, such as wood, coal, gas, water. This makes the system convenient and safe. Also, IR heaters during the work do not produce any sound, noise or vibration. It becomes possible to heat the apartment or house at any time that is convenient for you with the ability to regulate the temperature in every room. Infrared heaters do not require a lot of space or even a separate room, since the principle of work of infrared rays lets us make the heaters stylish, compact and they do not take up much space in the working areas since they are often attached to the ceilings.
Autonomous heating of apartments with infrared heaters frees you from the need to coordinate all the desired changes in the apartment with municipal services since the only required document is the document that proofs that you have disconnected from the central heating system.
The simplicity and cost-effectivness of the infrared heating.
Speaking about statistics, autonomous heating with the infrared heaters is about 1.5 - 2 times cheaper in installation, 2 times more economical than conventional systems of autonomous heating and 3 times more economical in comparison with the central heating. This can be easily explained by the fact that power consumption is minimized, and heating is carried out by heating the objects and not the air.
Also it is worth noting that the installation of IR systems of autonomous heating takes in average about 1 day without any maintenance works. It is very important that infrared autonomous heating of a flat creates a good microclimate, because it does not dry air, gets rid of moisture on the walls, does not emit products of combustion and uniformly heats the various surfaces in the room. Infrared heating is fireproof and does not require constant supervision.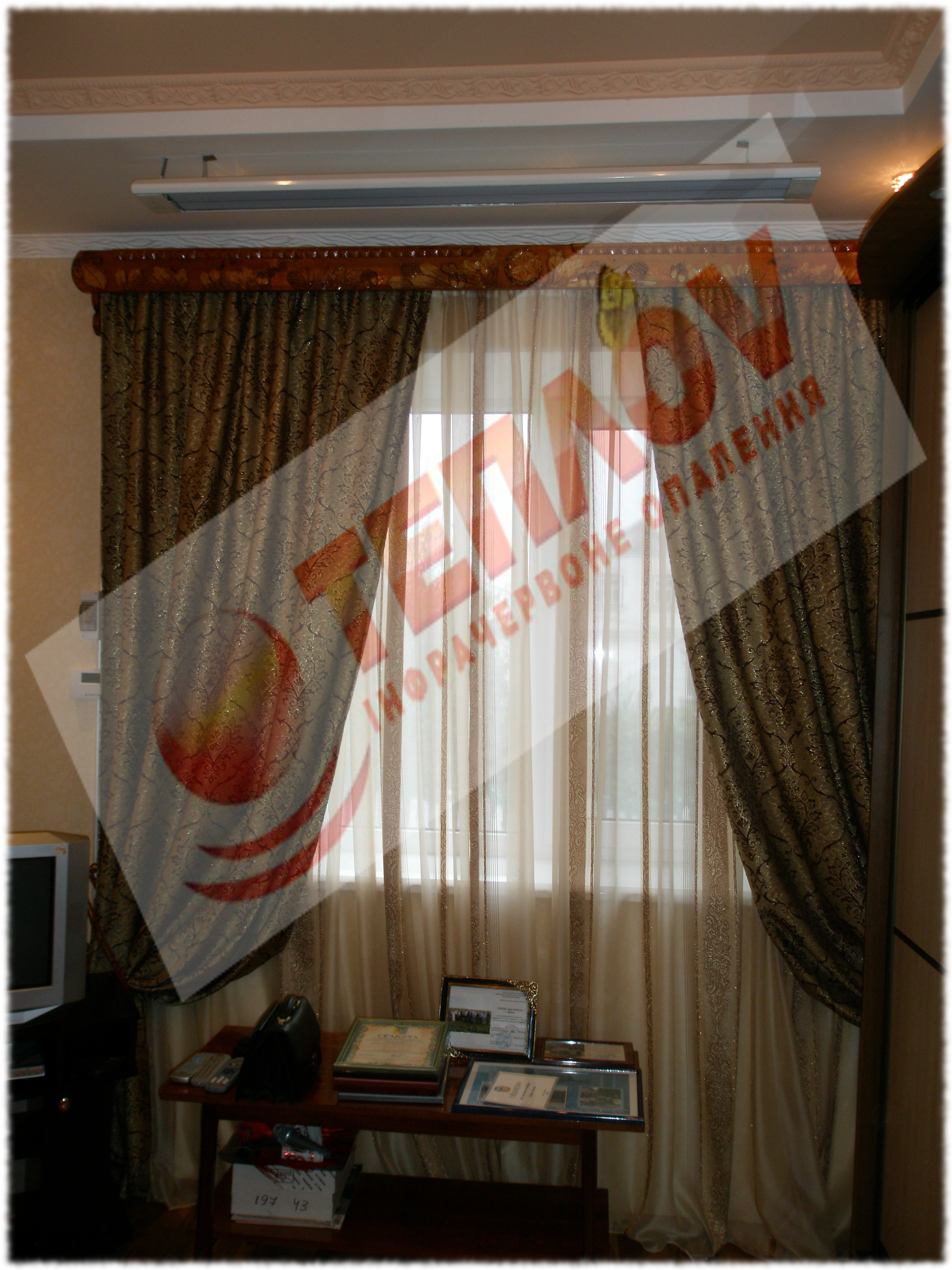 Also this heating system is rather beautiful and modern, which is an additional advantage. Thus, we can conclude that the autonomous heating of the apartments with infrared heaters is a great way that does not require any expenses and does not cause any difficulties with the purchase, installation and use.
Our company is a manufacturer of infrared heaters Teplov that has been designing and implementing the heaters since 2005. For autonomous heating of your apartment you can choose one of the following long-wave infrared heaters.