neating of-publics buildings Andes Fasil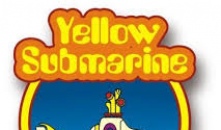 Public space heating
Most heating systems must be installed during the construction of a house or major repairs. After all, the separation of pipes or ventilation ducts is impossible without interference in the interior of the room. For a long time, the most popular and easy-to-use heating systems for public buildings were chiller fan coils, which are special equipment designed for air conditioning and heating. Such a system can produce both cold and hot air. Today, if such a heating system was not laid in the building during the construction or repair, then it is impossible to install it without repair work.
What to do if you want to heat a store, restaurant or any other establishment without closing it and overhauling? Often this issue is further complicated by the fact that the premises can be rented out. The solution is very simple - install infrared long-wave heaters, because their installation and dismantling is carried out in a matter of hours, the system does not require the purchase of additional equipment and intervention in the interior of the institution.
Today, Teplov infrared heaters are the most optimal solution to the problem of heating public spaces. There are several main advantages that will allow you to verify the advisability of installing an infrared heating system.
First of all, this is an elementary installation process. It is enough to fix the required number of heaters on the ceiling using standard mounts and the infrared heating system is ready for use.
The second positive point is the installation of heaters on the ceiling. After all, this allows you to completely not think about changing the layout of the room, about allocating additional space for equipment and cluttering the workspace.
The third advantage is the flexibility of the infrared heating system. Heating of residential premises can be carried out zonally, while significantly saving heating costs for temporarily idle areas.
When installing heaters, one should take into account such a moment as the lack of air conditioning with this equipment. However, with obvious advantages and savings, buying an air conditioner will not be a big problem.
To learn more about the possibility of heating public buildings using infrared heaters, you can contact our specialists, as well as one of our regional representatives. A vivid example of such an application of infrared heaters was the project for heating the pub "YELLOW SUBMARINE" in Rivne with the help of our regional representative Megalit.