Heating home life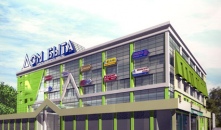 Household heating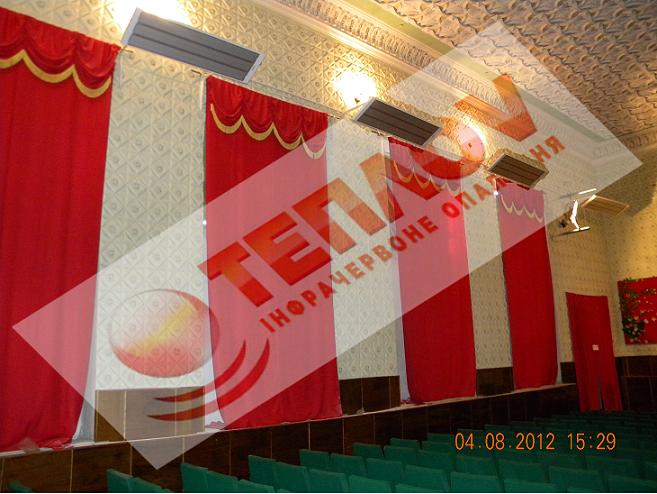 Choosing infrared heating, you can in the shortest possible time be convinced of its efficiency, which is incomparable with conventional convective heating systems. Install heaters at the required and affordable height and run them, it will not be difficult. You do not need to obtain special permits, additional pipe fittings and other devices. The long-wave infrared heater Teplov is able to heat the area in the room so that the air will not heat directly, but scooping up heat from heated objects. As a result, after 8 minutes after starting the heaters, a person can comfortably be in the room and enjoy the thermal rays, which are often compared with the sun. Such a comparison is very accurate, because the infrared rays also warm all surfaces efficiently regardless of what the initial air temperature is..
The company "Ukrprom", as a manufacturer, is pleased to cooperate with the regional representative of infrared heaters TM Teplov - salon-shop "EXPERT", which operates in the Vinnitsa region. Together we manage to carry out the best infrared heating projects of various objects. A vivid example is the heating "House of Life" in the city of Gayvoron, Kirovohrad region.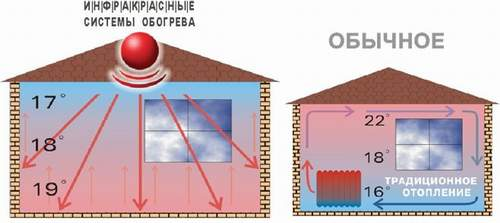 The house of culture in this room had to be heated during the days of inactivity in the region of 5-10 degrees, and during the events, the temperature should rise to 18 degrees. Not a single heating system, except infrared, could change the temperature regime so quickly without high costs and loss of efficiency.
The photographs shown on this page show how long-wave infrared heaters work in comparison with convective heating systems, and how the heating of the House of Life (DK) will be created.
The flexibility of adjustment inherent in heating systems created on the basis of infrared heaters allows for 300 square meters, which are available in the Gayvoron recreation center, to maintain +10 degrees in the normal operation of the House of Life and +18 if necessary on separate days. Exactly 9 pieces of Teplov P3000 heaters according to thermal calculations turned out to be sufficient for such work. Also, for greater convenience, ceiling infrared panels were divided into groups and connected to three thermostats. Thus, we have created 3 groups that work great on their sites.
Remote brackets, on which we installed heaters, made it possible not to spoil the molding on the ceiling and did not create the need for additional repair of the room. Our team thanks the leadership of the House of Culture of Gayvoron and the city hall for the opportunity and for the organization of leisure in the winter for all residents and guests of the city.