Germany, Hanover the representative office of infrared heaters of TM Teplov is opened.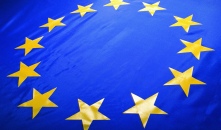 The company "Ukrprom" from 2005 year is developed the direction at the release of the infrared heaters Teplov. We, as professionals in own sphere, don't stop at the achieved. That's why, to buy the infrared heaters Teplov now is possible in the Lithuania, Poland and even in Germany.
For entering to the European market of the infrared heating systems, our production was checked by the authorized agencies of the European unity at the base of demands EC Declaration of conformity. At the results of checking, we've got the official statement about that products of TM Teplov correspond to demands of safety, which are defined in the "Harmonized standards" (European legislation) and in the Directives of Euro parliament. In a such way, with the getting of the European certificate of conformity we can say with assurance, that to buy the infrared heaters Teplov – it means profitable to get the system of the infrared heating and provide the safety and comfort in any house, office or at the production.
The European certificate of conformity and other permissive documents allowed us to fight for the place at the European market with other brands of heaters: Biluks, Helios and Ekostar. The technology and quality of the assembly and the price of heaters Teplov are worth to announce about yourself by means of creation the representative office of infrared heaters Teplov in Germany. To buy the long-wave heaters in Germany is possible beginning from the 1-st November, because there was already gathered and sent the first supply of the equipment with a weight 2000 kg. For clients could effectively use the progressive way of heating by infrared rays in different sphere (industrial, household and other), we laid in the first supply the infrared heaters from the different functional lines.
So, for the industrial heating it's possible to buy the infrared heater Teplov of "P" series, which allows immediate to set the heating system at the production. The series of the household heaters is useful for who care about the heat in his home, office and other small premises with the ceiling height to 3 meters. The outdoor heaters Teplov are profitable to buy, if it's necessary quickly to set the local heating over the definite zone or object. The representative office TM Teplov in Germany furnish the buyers these models, that's why to buy the infrared heaters Teplov for different purposes there, will not be difficult.